Critical Mass
Late at Tate Britain, 4 September 2009
A Theatre to Address, Arnolfini, 4 June 2010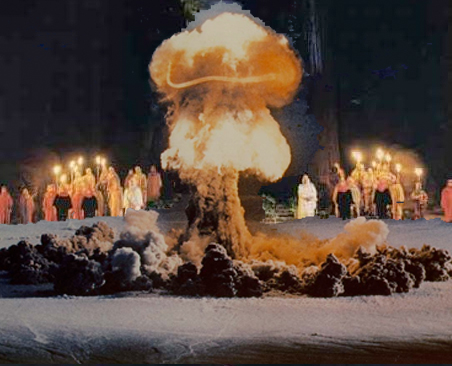 "We have come here to worship this surviving relic from Humanity's downfall in the Flame deluge, the Doomsday device known as the Alpha-Omega Bomb, the Divine Bomb unto the Fellowship of the Holy Fallout. He speaks to us through the weapon. We adore her, not as his worshippers adored God, with vain compliments, but in order to serve her better by bettering ourselves.
Behold the missile at the nave of the altar in the cathedral..."
Read and hear music from the sermon here.
See more images from the event by Jet and Sam Nightingale here