3. 12.10 We are speaking at Goldsmiths Student Union tomorrow, Saturday 4th at 13:00 as part of The Long Weekend against the cuts to the arts and humanities in higher education. The full programme is:
SATURDAY 4th DECEMBER
10-11 Breakfast
11-12 OPENING PLENARY
12-1 Dave Beech; Art, Protest and Freee Bob & Roberta Smith; Protest poems and songs
1-2 Pil & Galia Kollectiv; 'I or We' deconstructing liberal individualism; Ben Seymour; tbc
2-3Jon Thomson & Alison Craighead; Russian radio and film extracts John Cussans; Free school
3-4 Amna Malik; Global Protests and Kettling
4-5 CLOSING PLENARY
5-6 Esther Leslie
SUNDAY 5th DECEMBER
10-11 Breakfast
11-12 OPENING PLENARY

12-1 Laboratory of Insurrectionary Imagination;Creative resistance workshop
1-2 Anna Feigenbaum & Anja Kanngieser; An interactive workshop on queer performance tactics and political protest
2-3 Pedal Power Workshop; How to build a pedal powered sound system Mark McGowan; The artist known as Taxi Driver
3-4 Independent Art School; Reading group for manifesto writing, CELL Electronic Disobedience; a practical workshop on virtual protest
4-5 Slade Occupation; discussion David Graeber and Stefano Harney; An open conversation on debt and slavery
5-6 CLOSING PLENARY
15.10.10 We are speaking at The New Vitality: Art in Human-Nonhuman Ecologies / Human-Nonhuman Ecologies in Art:
6. Nov 10
Spike Island
133 Cumberland Road
Bristol BS1 6UX, UK

Free. Booking required (spikeassociates@gmail.com)
2pm
An informal, public round-table discussion, featuring presentations by artists Pil and Galia Kollectiv, Kika Thorne & Jem Noble. Introduced by Dr Emma J Roe (University of Southampton). Ideas of human-nonhuman relations permeate diverse territories of critical discourse1, providing what Emma J. Roe has expressed as 'a challenge to the category of the human'2. This challenge opens new spaces for understanding the concept of materiality outside of the subject-centred, instrumental division of the world into living beings and inert matter, in which human life has historically been conceived as occupying a position of supreme agency.
The notion of human-nonhuman evokes the affective and afflictive power of matter as a differentiated field of acting things (what Bruno Latour has called 'actants'), ever moving in shifting assemblages (including humans), accumulating, manifesting and dispersing powers to act with and on each other in ecologies of temporary material forms and relations. In this respect, humans can be understood to exert a far wider array of powers as sites of material action and interaction – as things – than as reflexive subjects.
What are the implications of this non subject-centered, 'thingly' conception of the world for producing and engaging with art? What can the situation of human-centred agency within the broader relations of material 'actancy' bring to notions of art's multiple uses, powers and responsibilities? Where do concepts such as 'dematerialised' artwork fit in the realm of what Jane Bennet calls 'vibrant matter'?
Organised as an informal, public round-table discussion, this event will begin with three presentations by artists Pil and Galia Kollectiv, Kika Thorne and Jem Noble, introducing works that address issues of materiality from different positions. Rather than thinking singularly of the human-nonhuman as a frame for understanding these works, we might consider what distinctions might arise, if any, in the potential utility of the concept of human-nonhuman.
http://www.spikeisland.org.uk/events/anewvitality
22.9.10 We are speaking at the Audiovisual Posthumanism Conference in Lesvos, 23 - 27 September 2010
Framework
Posthumanism is not only an academic theory interpreting the recent cultural attitudes of scholars, but a reality becoming more and more visible to the totality of the audiovisual media of our times. It's about time to see and examine all posthumanist aspects as they are expressed in a wide range of The Humanities, Social Sciences and the evolution of the Arts. Therefore, the Conference aims at approaching Posthumanism not only as an alternative for Transhumanism (which reflects a lot of American theory), but also as a New Humanism (an attitude mainly adopted by European theory) or an expression of Postmodernism. For the above reasons, papers discussing Neo-Humanistic approaches are most welcome. Moreover, we also welcome papers criticizing Posthumanism, either as a form of Transhumanism or as an expression of the Postmodern, as the main ambition of the organizers of this conference is to set more fertile ground for serious and unprejudiced discussions on the contemporary directions of philosophy, theory and aesthetics.
SUNDAY 26 SEPTEMBER 2010
MORNING 09.00 –14.00:
SESSION 7 - Imploded action, dissonant affects: Towards a new politics of non-relationality? Chair: Amanda Beech Speakers: Amanda Beech, Mikko Canini, Bridget Crone, Pil and Galia Kollectiv, Matthew Poole
09.00: Welcome and outline of session – Amanda Beech
09.15: Bridget Crone, 'Image and appearance – fear, speed, force'
09.45: Mikko Canini, 'Montage Space'
10.15: Amanda Beech, 'What would we mean by realism?'
10.45- 11.00: COFFEE BREAK
11.00: Matthew Poole, 'The Violence of Loyalty and the Instrumentalisation of Justice in Curatorial Modalities'
11.30: Pil and Galia Kollectiv, 'Towards an Anti-Humanist Critique, or How to Negotiate with Vampires'
12.00: Discussion
12.45: Screening of video works
1.30-14.00: Discussion
For more information: http://www.ct.aegean.gr/events/posthuman/index_en.html
6.9.10 We will be performing WE on 16.9.10 at 20:00, as part of the exhibition Hierarchies of Alliegiance at The Royal Standard in Liverpool. The exhibition will also present our films The Future Trilogy, Conflict Within the Organization and Co-Operative Explanatory Capabilities in Organizational Design and Personnel Management:
Christian Newby // Jonathan Baldock // Pil and Galia Kollectiv

Grand Opening: Thursday 16 September 2010 5-9pm Including a performance, WE by Pil and Galia Kollectiv

Exhibition continues until 17 October 2010

The Royal Standard is pleased to present Hierarchies of Allegiance, our first exhibition during the Liverpool Biennial 2010. Hierarchies of Allegiance is a group exhibition that brings together U.K based artists whose work encompasses film, performance, drawing and installation. Linked as much by the artists' interests in examining art historical figures as by their sensitivity to myth, custom and symbolism, the works in Hierarchies of Allegiance share a rich aesthetic that references the uncanny, the darkly humourous and the melancholic. Each artist engages with a particular socio-cultural subject with which they have strongly identified, reconfiguring it in unique ways, to parody social traditions and mediate on the relationships between ceremony, theatre and arcane ritual.

TALK AND EVENTS. Thursday 16 September 2010, at 7.30pm To coincide with the preview of Hierarchies of Allegiance, Pil and Galia Kollectiv will perform their most recent commissioned performance, WE. WE will feature the artists playing live music with Victor M. Jakeman and Ruth Angel Edwards. Challenging the individualism of the Western pop song, WE reveals the latent politics of the love song and transforms chart hits by annihilating their liberal subject and replacing it with a collective consciousness. Through the simple substitution of the plural for the singular, intimacy becomes a form of collective action and the unique the universal. Inspired by the dystopian fiction of Yevgeny Zamyatin and the minimal synth covers of pop classics made by obscure DiY groups in the late 1970s and early 1980s, WE follows in the footsteps of bands like The Better Beatles, who sought to improve on the canon of popular music by stripping it bare.

Saturday 2 October 6pm A screening of Pil and Galia Kollectiv's films including 'The Future Trilogy' series (2006-2009), 'Conflict Within the Organization' (2010) and 'Co-Operative Explanatory Capabilities in Organizational Design and Personnel Management' (2010).

Saturday 16 October 2pm Artist talk. Jonathan Baldock in conversation with curators Lucy MacDonald and Laura Robertson. The Royal Standard Unit 3, Vauxhall Business Centre, 131, Vauxhall Road, Liverpool, L3 6BN info@the-royal-standard.com www.the-royal-standard.com Opening hours Wednesday to Sunday 11–6pm
2.9.10 The Future Trilogy and Co-Operative Explanatory Capabilities in Organizational Design and Personnel Management will be shown as part of our exhibition at the Te Tuhi Art Centre in New Zealand. The exhibition opens on Saturday 11.9.10 at 14:00, when we will also be giving a talk.
Address: 13 Reeves Road, PO Box 51222, Pakuranga, Manukau City, New Zealand Aotearoa.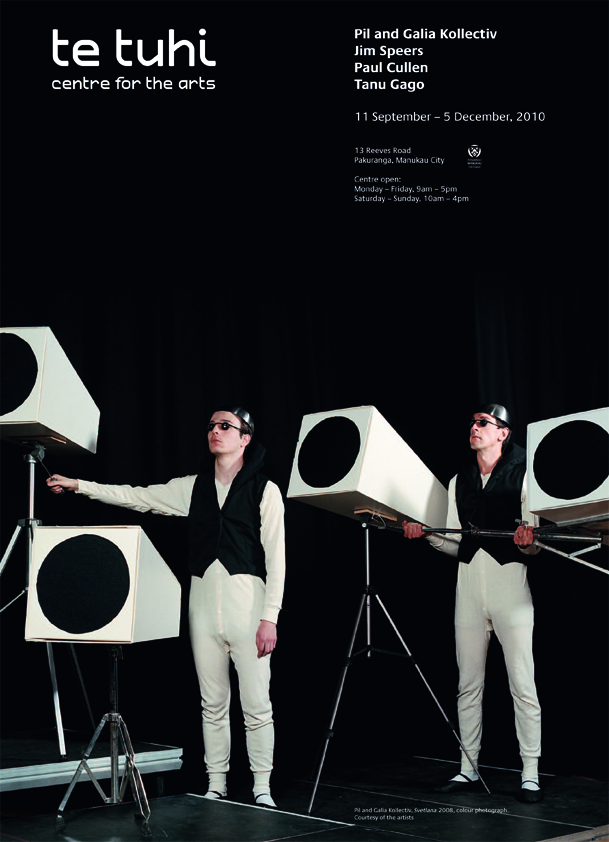 30.8.10 Asparagus: A Hoticultural Ballet will be screened as part of IF ONLY..! at the Bluecoat, Liverpool, on 2.9.10 at 20:00: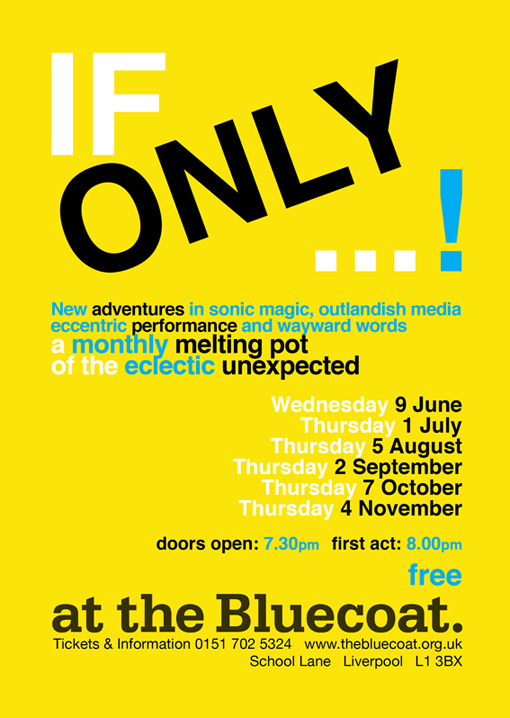 IF ONLY..! is Liverpool's free monthly melting pot of music, performance, dance, spoken word and the otherwise unclassifiable. If Only..!'s eclectic bills are brought to you by a group of Liverpool-based artists, curators and promoters in the spirit of celebration, exploration, provocation and revelation..!
Thu 2 Sept
doors open: 7.30pm
first act: 8.00pm
Free Liverpool Puppet Pool and Musical Collaborators [Music / Performance] Music merged with illustration and shadow puppetry. A puppet with extraordinary talent will delight and amaze mortal eyes. Brought to you by Fionnouala Dorrity, Tony Cairns, Gillian Smith, Caustic Widows and Eilidh Bryan.
Wounded Knee [Music] Experimental vocalist Drew Wright brings you music inspired as much by minimal techno as traditional folk forms. Chants, ballads, shanties and work songs of the old meet the mechanised minimalism of the new. www.myspace.com/iamwoundedknee
Pil and Galia Kollectiv [Video] A Horticultural Ballet that narrates the rise of capitalism via the medium of asparagus. Pil and Galia Kollectiv use choreographed movement and ritual to explore the legacy of modernism.
Sebastian Garcia Ferro / Instant Composition [Dance / Improvisation / Performance] The first outcome of 4-day intensive with guest artists from AR/Barcelona and a group of performers from different backgrounds working with improvised performance http://www.myspace.com/sgfdancecompany
Mark Greenwood [Poetry / Performance] A performance artist and writer whose poetic patterns and minimal narratives are configured and re-configured to present works which explore the darker sides of identity and otherness. http://greenwood.dysfunction.de/
Markus Soukup [Video] The material was filmed during a trip to Mexico to participate in the laboratory 'Who is afraid of the in-between?' part of the Prismaforum in Oaxaca and Mexico City in 2009. The video TO OR AT A DISTANCE explores the phenomenon of the cabin as a moving container in transit.
16.8.10 Our new performance WE will be presented at Oslo Kunsthall on 29.8.10:
Kunsthall Oslo presents Pil and Galia Kollectiv: WE
A performance at Kunsthall Oslo on Sunday August 29th 14.00 and 20.00
Address: Trelastgata 3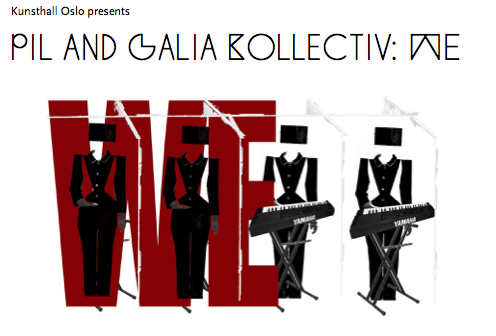 Inspired by the dystopian fiction of Yevgeny Zamyatin and the minimal synthesiser music of the early 80s, London-based artist duo Pil and Galia Kollectiv are joined by Victor M. Jakeman and Ruth Angel Edwards to present popular chart hits in new versions, turning songs about 'me' and 'you' into songs about 'us', and replacing the individual 'I' with the collective 'WE'.
"You're in a bad way! Apparently, you've developed a soul." (Yevegeny Zamyatin, We, 1920)
The performance WE reveals the latent politics of the love song by annihilating its liberal subject; through the simple substitution of the plural for the singular, intimacy becomes a form of collective action and the unique the universal. Sonically, WE follows in the footsteps of bands like The Better Beatles, who sought to improve on the canon of popular music by stripping it bare, even.
"It is Marx who, for 'general intellect', uses the term 'social individual'. We can postulate that the general is something pre-individual, a kind of general consciousness that exists before individuals form, and from which they form. This general pre-individual is a 'we' that exists before the different I's develop, so is not the sum of all I's." - Paolo Virno
Kunsthall Oslo, a new, non-profit art space in central Oslo, will open with a full exhibition programme in mid- September. During the final stages of the gallery's construction, we invite you to join us for a series of one-night, events. Contact info@kunsthalloslo.no or see www.kunsthalloslo.no for more.
11.8.10 Better Future, Wolf-Shaped is included in Kirkcarrion, opening this Friday, 13.8.10, at The Market Gallery in Bermondsey:
Selected from over 9,000 applicants CPS artists in conjunction with ACAVA and Southwark Council presents......
KIRKCARRION
The Market Gallery
Unit 9 Market Place
Southwark Park Road
Bermonsey SE16 3UQ
Artists: Adrian Di Duca Andrew Healy David Steans David Stewart Dread Industries Julia Colmenares Hardeep Pandhal Jamie Sutcliffe King Conny Wobble Kitty Clark Leon Sadler Liam Higgins Patrick Moran Paul Dewis Pil and Galia Kollectiv Sophie Carapetian Stefan Sadler Tai Shani
private view FRIDAY THE 13TH!!!! 6-10
then open saturday 14th 12-6
wednesday 18th 12-6
thursday 19th 12-6
friday 20th 12-6
last day saturday the 21st 12-10 live music and performance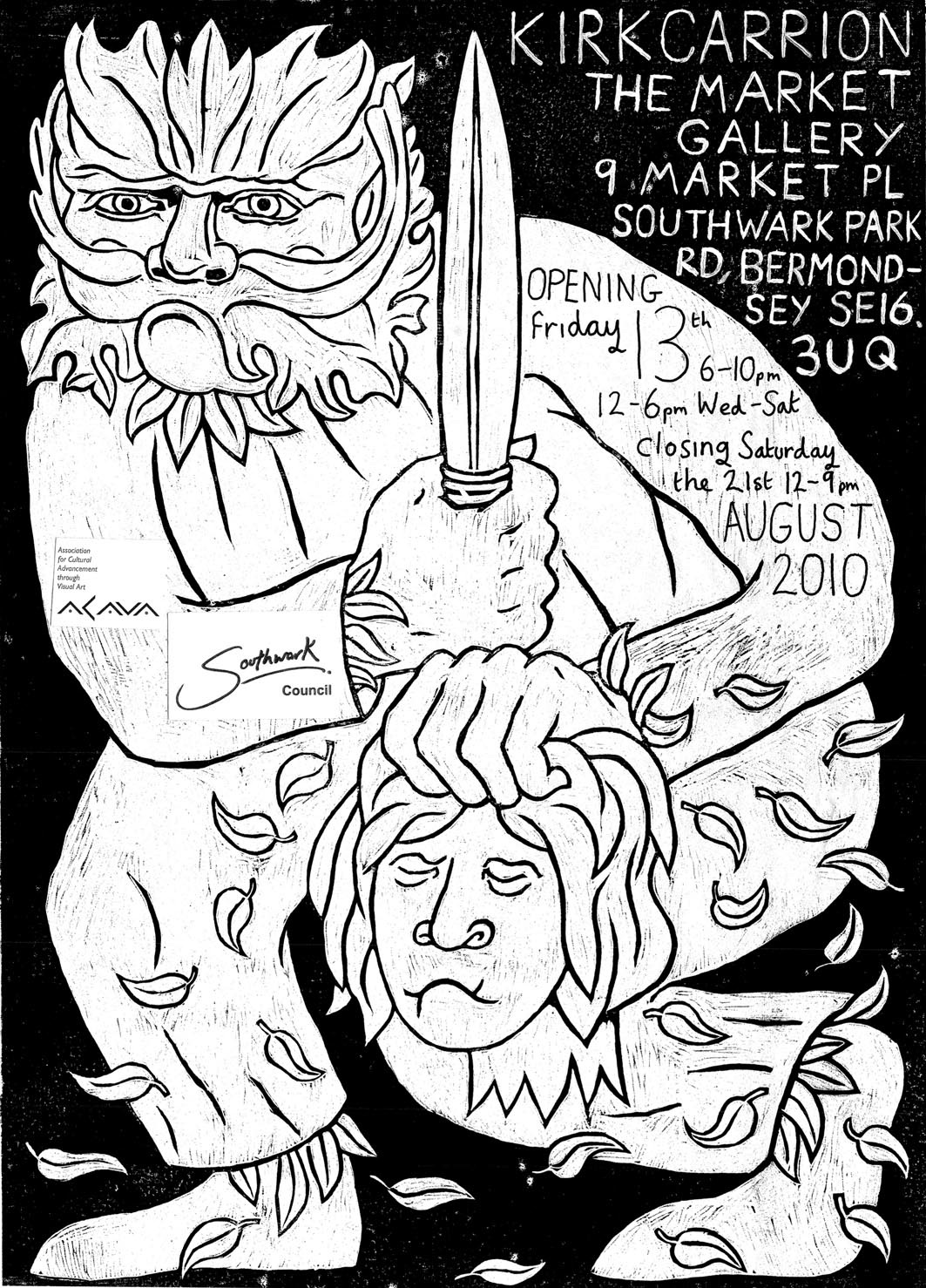 20.5.10 Critical Mass: A Sermon for the Church of the Atom will be performed live at Arnolfini, Bristol, on 4.6.10, featuring live music by Gelbart as part of A Theatre to Address:
A theatre to address

Festival of textual form - concrete, material, scripted, performed Friday 4 and Saturday 5 June
Arnolfini
16 Narrow Quay
Bristol, BS1 4QA
Tickets: £15 / £10 weekend pass or £8 / 6 per event (Book on 0117 917 2300)
Friday 4 June,
20.00hrs A theatre to address: performances Clare Gasson, Maryam Jafri, Pil and Galia Kollectiv
Saturday 5 June,
18.30hrs A theatre to address: talks, readings and screenings Sovay Berriman, Phil Coy, Annabel Frearson, Beatrice Gibson, Julika Gittner, The Otolith Group
A Media Art Bath project in collaboration with Arnolfini
A theatre to address is a programme of performances, talks and readings that explore the many forms of text from concrete poetry or sound sculpture to theatrical script, radio play, voice over or song. Text exists here on a multiple of levels as something to be investigated through reference to an historical document or event, and as a means of address. And in this way, A theatre to address is also about the governing power of language to direct or order our experience. The two-day programme includes exciting new work by Clare Gasson, Maryam Jafri and a performance of Pil and Galia Kollectiv's epic musical performance Critical Mass – a sermon for the Church of the Atom with live music by Gelbart.
In addition, there is a programme of talks, readings and a screening of The Otolith Group's film Otolith 3. The talks and readings provide both an opportunity to tease-out some of the ideas behind the programme as well as to see and hear text-based work by artists – Sovay Berriman, Phil Coy, Annabel Frearson, and Julika Gittner. The Arnolfini Archive Project – a changing display in the Reading Room – will exhibit work that has a relationship to A theatre to address, and items from the Arnolfini archive. Presented as part of Media Art Bath's Commissioning for a theatre – a programme of annual commissions that explores the differing forms and locations of the theatrical in visual culture. For more information go to our website – www.mediaartbath.org.uk - where you can sign up for email updates, or find us on Facebook and Twitter.
Also, we are participating in the exhibition Bureacracy Now! in San Francsico:
Bureaucracy Now!
May 29 – 30, 2010
Bureaucracy Now!, Parlour No. 15, is the first Parlour exhibition to take place outside of New York City. The show is guest curated by Elysa Lozano for Autonomous Organization and hosted by artist Jon Meyer in his San Francisco live-work space. It features the works of Amy Balkin, Anthony Discenza, Daniel Eatock, Josh Greene, Jonn Herschend, InCUBATE, Packard Jennings, Leo Marz, Jon Meyer, Kristin Neidlinger, Nancy Nowacek, Pil and Galia Kollectiv and Royal NoneSuch Gallery.

Titled after the exhibition Utopia Now! at the CCA Wattis in 2001, Bureaucracy Now! references this drive for a better society by:

• Bureaucracy as a medium for individual agency

• Management as self-management

• Bureaucratic engagement as opening a space for debate and negotiation

• The aesthetics of the office reconfigured or re-invented

• Examining how organization occurs, and how it can be co-opted.
And finally, The Future Trilogy will be screened as part of Signal and Noise at VIVO, Vancouver: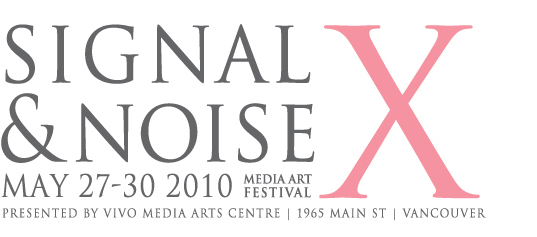 VIVO Media Arts Centre presents the 10th annual Signal & Noise Media Arts Festival; four days of contemporary media and sound art projections, performances and installations. Signal & Noise X features work that complicates and disrupts formal and conceptual interpretations of media as a means for engaging sensory perception, contriving linguistic and non-verbal communication, and representing and positioning subjectivities.
The festival is exited to present the work of: Mitchell Akiyama | Raymond Boisjoly | Jubal Brown | Roy Caussy | Kevin Clancy | Aleesa Cohene | Benny Nemerofsky Ramsay | Ian William Craig | Brady Cranfield | Spencer Davis | Rä di Martino | Félix Dufour-Laperrière | Francisca Duran | Empress | Peter Eramian | Gabriela Golder | Lief Hall | Max Hattler | Tijmen Hauer | Alex Hetherington | Pil & Galia Kollectiv | Pascal Lièvre | Heidi Nagtegaal | Hee Won Navi Lee | Lance Olsen | Heidi Phillips | Elodie Pong | Anahita Razul | Mary Reid Kelley | Billy Roisz | Josh Rose | Sade Sade | prOphecy Sun | Leslie Supnet | DJ Tapes | Yi Xin Tong | Sydney Vermont | Paul Walde | Patrick Ward
Signal & Noise is an intimate forum for creative exchange between local, national and international artists. To expand this exchange the festival is co-presenting two offsite exhibitions with Access Gallery and Malaspina Printmakers. Central themes of the festival will be explored in public conversations between Sydney Vermont, Roy Caussy, Raymond Boisjoly, Lief Hall, Heidi Nagtegaal, Gabriel Saloman, Brady Cranfield and Kevin Clancy. In celebration of our 10th year we are printing a limited edition anniversary publication that will feature visual and textual contributions by all artists and curators involved in the festival.
What began as the Satellite Video Exchange Society in 1973 later became Video In/ Video Out and has most recently morphed into VIVO Media Arts Centre. Rebranding represents our dedication to experimentation and cross-pollination of all media technologies and processes including video, audio, gaming, electronics, cyberarts and new genres. Located at 1965 Main Street in Vancouver BC Canada, VIVO is a non-profit education, production, exhibition and distribution centre. VIVO has been a landmark in Vancouver's artist run centre community for over thirty-five years and is an invaluable member Canada's contemporary arts community. VIVO maintains an active commitment to an open and inclusive cultural and artistic community. www.vivomediaarts.com
24.4.10 New film Co-Operative Explanatory Capabilities in Organizational Design and Personnel Management will be shown alongside a live performance on 19.5.10 at 19:00 at Yinka Shonibare's Space as part of Happy End / A Transmitter To the Ultimate Way of Contemporary Living. Based on an online image archive documenting the construction and history of an early computing company, the fictional story of "Co-Operative Explanatory Capabilities in Organizational Design and Personnel Management" follows the development of an experimental approach to worker productivity into a religious cult. The project investigates the place of creativity in efficiency management and the operation of bureaucratic systems in a post-industrial work environment:
[image courtesy of Rutherford Appleton Laboratory and the Science and Technology Facilities Council (STFC).
http://www.chilton-computing.org.uk/]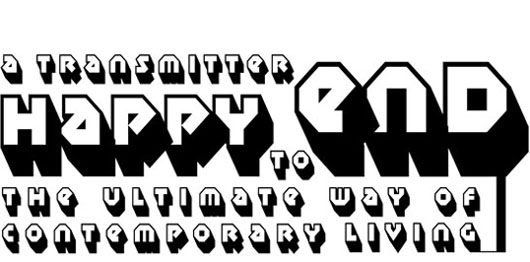 Events: every Wednesday starts from 5th May 2010 6.30pm
Opening: Friday 11th June 2010 6-10pm
Exhibition: 12th June – 11th July 2010 Friday - Sunday 12-6pm
FREE ENTRY to all events
Location: Guest Projects - Yinka Shonibare's Space
Sunbury House, 1 Andrews Road London E8 4QL

From May to July 2010, Basement Art Projects will present a twelve-week show: Happy End / A Transmitter To the Ultimate Way of Contemporary Living at Guest Projects, London. The exhibition features works by international artists Andro Semeiko, Yu-Chen Wang, Alasdair Duncan, Pil and Galia Kollectiv, Ad de Jong, Sheena Macrae, Astali and Peirce, Andrew Darke, Lakis and Aris Ionas, Sebastian Lowsley-Williams and Tomoko Takahashi and includes performance by Oliver Langdon and Caroline Garland from Kilter Theatre and a film programme curated by Georgia Korossi.
Happy End takes its starting point from a semi-fictional story about Andro Semeiko and Yu-Chen Wang's life and a journey to reach never-ending happiness. The story is based on the construction of a transmitter – a complex mechanical device that enables transportation to authentic happiness. As the device is developed it becomes apparent that the transmitter is more than a machine; it is a space, a unique experience and the ultimate way of living.
Happy End will evolve through weekly previews of different artists' work and a series of music, film, theatre and participatory events. Individual and collective contributions will combine to influence the changing content and shape of the project. After the exhibition, the transmitter will continue to live on in shared experience, ideas and relationships.

The exhibition is curated by Yu-Chen Wang and assisted by Molly Bretton.

Weekly Programme of Events
Wednesday 5th May 2010
7pm PREVIEW Andro Semeiko and Yu-Chen Wang: performance - Happy End AY2010 - part 1 by Oliver Langdon and Caroline Garland from Kilter Theatre
8-10pm Drawing Club Sebastian Lowsley-Williams and Tomoko Takahashi

Wednesday 12th May 2010
7pm PREVIEW Alasdair Duncan
8-10pm Drawing Club Sebastian Lowsley-Williams and Tomoko Takahashi
Wednesday 19th May 2010
7pm PREVIEW Pil and Galia Kollectiv
Drawing Club 8-10pm Sebastian Lowsley-Williams and Tomoko Takahashi
Wednesday 26th May 2010
7pm PREVIEW Andrew Darke
8-10pm Drawing Club Sebastian Lowsley-Williams and Tomoko Takahashi
Wednesday 2nd June 2010
7pm PREVIEW Sheena Macrae
8-10pm Drawing Club Sebastian Lowsley-Williams and Tomoko Takahashi
Wednesday 9th June 2010
7pm PREVIEW Ad de Jong
7.45pm PREVIEW Astali and Peirce incl. screening - Die Passage by Tolia Astali and Heike Gallmeier; sound design: Dylan Peirce
Drawing Club 8-10pm Sebastian Lowsley-Williams and Tomoko Takahashi
Friday 11th June 2010
8pm Andro Semeiko and Yu-Chen Wang: performance - Happy End AY2010 - part 2 by Oliver Langdon and Caroline Garland from Kilter Theatre
9pm The Callas: performance - This time there's no happy ending...
Saturday 12th June 2010
2-4pm Drawing Club Family Day: Sebastian Lowsley-Williams and Tomoko Takahashi
Wednesday 16th June 2010
6.30pm Film programme 1 - curated by Georgia Korossi (supported by BFI)
8-10pm Drawing Club Sebastian Lowsley-Williams and Tomoko Takahashi
Wednesday 23rd June 2010
6.30pm Film programme 2 - curated by Georgia Korossi (supported by BFI)
8-10pm Drawing Club Sebastian Lowsley-Williams and Tomoko Takahashi
Wednesday 30th June 2010
6.30pm Film programme 3 - curated by Georgia Korossi (supported by BFI)
8-10pm Drawing Club Sebastian Lowsley-Williams and Tomoko Takahashi
Wednesday 7th July 2010
6-8pm Drawing Club Sebastian Lowsley-Williams and Tomoko Takahashi
8-10pm Labour Party - music by Pil and Galia Kollectiv ...the Happy End closing party.
Download full programme.
For further information, please visit www.basementartprojects.org/happyend
or email info@basementartprojects.org
29.3.10 We are showing a new film as part of Testbed 1 at Beaconsfield gallery from 13.4.10 - 9.5.10, private view and talk on 23.4.10 from 15:00:
TestBed 1
Anthony Gross
Michael Curran and Lucy Gunning
Pil and Galia Kollectiv
Joseph Walsh
Lilli Hartmann
Dafna Talmor
Upper Gallery 1, Canteen Gallery 2 & Arch Gallery 3
3 March - 18 July
Tuesday - Sunday 11am - 5pm
On-Site Residencies open to the public Showcase during Open House London: 18-19 September 2010
TestBed 1 reflects popular practice by commissioning six new digital screen-based works, to be made through readily available modes of production. In an age when millions of viewers have access to the Internet, video cameras and home-editing suites, a circulated YouTube clip can become a conversational spectacle overnight and the public en masse has been enabled to become not only viewers but creators. As the creative process itself has become more democratic with accelerating digital technology, the traditional gulf between cinematic and lo-fi film production values has narrowed. From March to late July commissioned artists will use Beaconsfield as a creative base in a series of residencies. Limited means of production, collaboration and audience participation, supported by the context of a professional art space will serve as a framework for the commissions. During this time the public is invited to witness the act of making art, as our galleries turn laboratories, turn performance and production sites. FlatScreen will provide a continuous interface with a programme of artists' films and linked material screening in Canteen Gallery 2 throughout the period.
Residency Dates:
Anthony Gross, 3 - 21 March
Michael Curran and Lucy Gunning, 23 March - 11 April
Pil and Galia Kollectiv, 13 April - 9 May
Joseph Walsh, 20 April - 30 May
Lilli Hartmann, 27 April - 4 June
Dafna Talmor, 22 June - 18 July
The full programme of new commissions produced for TestBed 1 will be screened on 18 and 19 September during Open House weekend.
TestBed 1 is produced as part of Beaconsfield's curatorial mentoring scheme for emerging artist-curators. Mentees: Dafna Talmor and Joseph Walsh.Beaconsfield is the central London site dedicated to providing a critical space for creative enquiry. Beaconsfield Commissions 2010
15.3.10 We are speaking at a conference on sculpture and performance at the Henry Moore Institute in Leeds, 24/3/10:
The conference will include live artistic performances and a tour of Tate Liverpool's current Performing Sculpture exhibition. The cost for the full 3 day event will be £45, or £15 to attend a single day (concessions half-price). To book a place for this conference, please contact Kirstie Gregory, kirstie@henry-moore.ac.uk, seating is limited.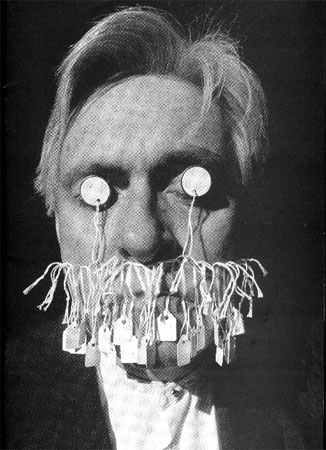 Wednesday 24 March,
Henry Moore Institute
John Welchman, University of California, San Diego Space and Time, Between: Fronts of Sculpture and Performance in the work of Paul McCarthy and Mike Kelley
Malgorzata Lisiewicz, University of Gdansk Fathers' and Daughters' Acting Bodies: Tony Smith and Kiki Smith
Aura Satz, London Consortium Sculptural Fits
Pil and Galia Kollectiv, University of Kent Can Objects Perform?: Agency and Thingliness in Contemporary Sculpture and Installation
Bertrand Clavez, University of Lyon Ben Patterson's 'Drip Music': Notes on an assemblage sculpture
Thursday 25 March,
Henry Moore Institute
Irene Gerogianni, University of Thessaloniki Putting the 'form' in Performance: the case of Theodoros the Sculptor
Maxa Zoller, Lecturer in Moving Image Art, London KwieKulik's Open Form Film 'Activities on Moses': Polish Expanded Cinema?
Erin Aldana, University of California, San Diego The Urban Interventions of 3Nos3: artistic action against monumental public sculpture in São Paolo
Dan Watt, Loughborough University Let the Artists Die like Dogs!: Performing Objects against the World's Museum
Katalin T. Nagy, Eszterházy Károly College Public Sculpture and Performance in contemporary Hungary
Monty Paret, University of Utah Oskar Schlemmer's Grotesque Body: Sculpture and Performance at the Bauhaus
Gary Stevens, Slade School of Art Playing a Part
Stephanie Rosenthal, Hayward Gallery, Southbank Centre Choreography and Installation: The Judson Dance Theatre and Contemporary Practices
Jenn Joy, New York University Promiscuous Objects: Choreography as Sculptural Practice
Friday 26 March,
Tate Liverpool
Heike Roms, Aberystwyth University Enquiring into the properties of sculpture: Tom Hudson's performance pedagogy in the 1960s
Pierre Saurisse, Sotheby's Institute of Art Carving Space: Gilbert & George's 'The Singing Sculpture'
Hayley Newman, Chelsea School of Art The Performance Years (Sculpture)
Mel Brimfield, Artist, London This is Performance Art: Performed Sculpture and Dance
20.2.10 Another Proof of the Preceding Theory will be screened on 8.3.10, 16:00 - 18:00 Wimbledon space as part of FILM/VIDEO/PERFORMANCE:
Artprojx and workinprogress present FILM/VIDEO/PERFORMANCE

WIMBLEDON space
Wimbledon College of Art
Merton Hall Road
London SW19
Exhibition Information:
Friday, 19th February – Friday 19th March 2010
Weekdays 1 – 6pm.
Closed Weekends and Bank Holidays
THURSDAY 18 FEBRUARY PREVIEW OPENING LAUNCH PARTY 6pm – 9pm
For full and up to date schedule visit www.experimentaldrawingclass.com
VIDEO WALL Bruce McLean Harrison and Wood Stephen Nelson, Helen Newhouse Paul Coldwell, Gary Stevens, Erich Weiss, Sam Austen, Denise Hawrysio John Wynne, Gayle Chong Kwan, Douglas Gordon.
VIDEO LOUNGE View selected and other works in small groups
WEEK 1 THURSDAY 18 FEBRUARY PREVIEW OPENING LAUNCH PARTY 6pm – 9pm __________________________________ FRIDAY 19 FEBRUARY PROGRAMME 1 Artprojx OPERA Alice Anderson, Martha Colburn, Haris Epaminonda, Karen Knorr, RutBlees Luxemburg, Tania Mouraud, Michelle Naismith, Mariele Neudecker, Jayne Parker, Sophy Rickett, Susanne Winterling
WEEK 2 MONDAY 22 FEBRUARY PROGRAMME 2 Artprojx STILL- FILM Matt Calderwood, Louise Camrass, Andrew Cross, Ryan Gander, William Hunt, Michael Nyman, Aura Satz, Richard Wilson
__________________________________ TUESDAY 23 FEBRUARY PROGRAMME 3 Artprojx Hi Fi Alice Anderson, David Blandy, Dexter Dalwood, Ravi Deepres, Rineke Dijkstra, Nathalie Djurberg, Haris Epaminonda, Pamela Golden, Jesper Just, Idris Khan, Joshua Mosley, Michael Nyman, Terry Smith, Emily Wardill, Zatorski + Zatorski
__________________________________ WEDNESDAY 24 FEBRUARY PROGRAMME 4 ROYAL ACADEMY OF ARTS Anne Bean, Martin Von Haselberg, Guy Oliver, Matt Calderwood, Sean Dower, George Barber, Miyako Narita, William Raban, Matthew Grinter, John Smith, Terry Smith, Ben Dodd, Vicki Hawkins, Richard Wilson, Rachel Cohen, Rachel Lowe
__________________________________ THURSDAY 25 FEBRUARY PROGRAMME 5 / SPEAKEASY 11 'Painted City Cinema: Sounds and Images' Short films 1-2pm Illustrated discussion around film and video with Nelson Diplexcito 2-4pm SPECIAL FILM NIGHT 4-6pm
__________________________________ FRIDAY 26 FEBRUARY PROGRAMME 6 CHRIS MEIGH-ANDREWS Shinsuke Ina, Steven Ball, Mare Tralla, Robert Cahen, Terry Flaxton, Andrew Demirjian, Siv Sondergaard, David Critchely, Cinzia Cremona, Chris Meigh-Andrews
WEEK 3 MONDAY 1 MARCH PROGRAMME 7a 1 - 4pm SONG David Bickerstaff, Blackhole Factory DRIFT Sonia Boyce THE SLAVES LAMENT Graham Fagen PROGRAMME 7b 4-6pm Jennet Thomas, Lois Rowe, Janet Hodgeson, Paul Tarrago, Richard Layzell, Veronique Chance
__________________________________ TUESDAY 2 MARCH PROGRAMME 8 NOUVA ICONA /Delfina Marcello WORKS | PROJECTS / Edwina Ashton ANTHONY REYNOLDS / Kai Kaljo
__________________________________ WEDNESDAY 3 MARCH PROGRAMME 9 / SPEAKEASY 12 CLIMATE CAPE FAREWELL HEAVY WATER David Bickerstaff SPEAKEASY CORNER - OPEN SCREENING 5 - 5PM
__________________________________ THURSDAY 4 MARCH PROGRAMME 10 EAI 1pm - 5pm VITAL SIGNALS TVTV WGBH, Shirley Clarke, Nam June Paik and Jud Yalkut, Fujiko Nakaya, Toshio Matsumoto, Saburo Muraoka, Tatsuo Kawaguchi, Keiji Uematsu
__________________________________ FRIDAY 5 MARCH PROGRAMME 11 1-4pm Shona Illingworth, Tina Keane, Gary Stevens, Gun Hölmström, Kai Kaljo, Paul Bush, Roi Varra, Louise Camrass, Jordan Baseman, Roderick Buchanan, Douglas Gordon, Carl Von Weiler, Richard Wilson, Mark Wallinger, Cordelia Swann, Helen Newhouse THE ELBOW ROOM 4-6pm
WEEK 4 MONDAY 8 MARCH PROGRAMME 12 PHOTOWORKS Including work by Sophy Rickett and Ed Hughes, Susan Trangmar and Dryden Goodwin. FOUR CORNERS Ingrid Berthon-Moine, David Birkin, Eloise Fornieles, Vron Harris, Pil & Galia Kollectiv, Minou Norouzi, Alicja Rogalska, Cristina Sáez Geraldine Swayne
__________________________________ TUESDAY 9 MARCH PROGRAMME 13 DOCUMENT 8 Documentary films Artists to be announced
__________________________________ WEDNESDAY 10 MARCH PROGRAMME 14 / SPEAKEASY 13 HUMAN RIGHTS TV Jack Adams Dreams, Landscapes and Videography of Culture 10.00hrs to 11.00hrs The Journey Home March 1998 11.00hrs to 12.00hrs The Didgereedoo and the Dreamtime Angry Voices, Frightened People: The Media of Gaza 13.00hrs to 14.30hrs A Heart from Janin 15.00hrs to 16.00hrs Reporting A Conflict 17.00hrs to 18.30hrs The Gaza Incursion 2008-09
__________________________________ THURSDAY 11 MARCH PROGRAMME 15 LUX Vito Acconci The Red Tapes 1,2, &3
__________ ________________________ FRIDAY 12 MARCH PROGRAMME 16 THE CUTTING Toni Grisoni, Brian Catling
WEEK 5 MONDAY 15 MARCH PROGRAMME 17 EAI Gordon Matta-Clark, Chris Burden, Joan Jonas, Dan Graham, Michael Shamberg
__________________________________ TUESDAY 16 MARCH PROGRAMME 18 EAI HEIDI Paul McCarthy Mike Kelley
__________________________________ WEDNESDAY 17 MARCH PROGRAMME 19 / SPEAKEASY 14 SHAPE 2-4pm Need not apply; the handicapped only Discussion and workshop by Ben Fredericks Katherine Araniello, Abdul Hye, Caroline Ward, Steam Control, Aaron Williamson, Alison Jones, Helen Petts, Penny Pepper SPEAKEASY CORNER: OPEN SCREENING 5 - 6PM
__________________________________ THURSDAY 18 MARCH PROGRAMME 20 CRACKERS David Austen
__________________________________ FRIDAY 19 MARCH PROGRAMME 21 everyone's talking about pop music Sam Wilkins + CLOSING PARTY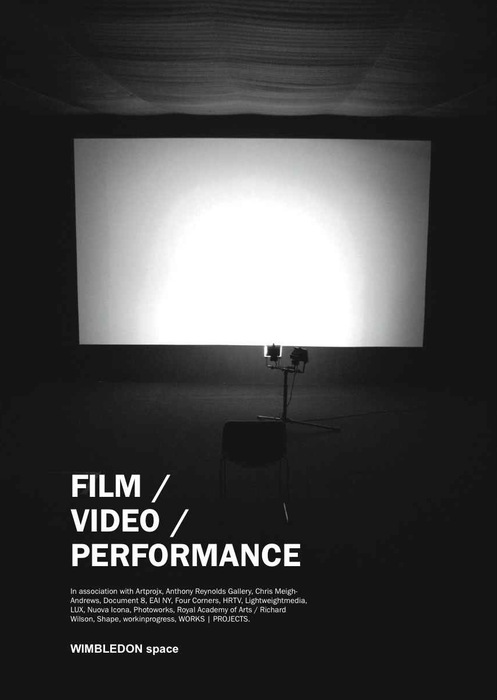 19.01.10 We are in a show about collage at Stephen Lawrence Gallery, private view Tuesday 26th of January 18:00 - 20:00:
Use and Mention: Part One

curated by John Chilver

The appearance of collage in early twentieth-century art marked an immense alteration in visual experience. In collage, space and time could be sliced and spliced in ways previously unavailable to photography or painting; collage could be additive (placement, juxta-position,com-position) or subtractive (cut, removal). Although mainstream visual technologies have today normalized methods that originated in collage, and although the becoming-orthodox of appropriation and post-production have homogenised the terrain it traverses, collage nonetheless still empowers tactics that play at de-skilling while invoking intimacy, interrupted passivity and subtractive force. A reliance on dramatic juxtaposition was characteristic of classic modernist collage, as in Hannah Höch's virtuoso works of the 1920s and 30s. Whatever their variety, contemporary applications of collage frequently forego the method of declarative juxtaposition, often favouring instead an intricate and implosive thinking. Catherine Malabou's writings propose a concept of plasticity that is intimately linked to explosiveness and emphatically separated from elasticity: an elastic form can return to its earlier state after suffering deformations, whereas a plastic form cannot; instead it retains the signs of alteration when stretched, gouged, scarred, re-moulded or cut. Collage in this exhibition is understood as a transferable and mutable apparatus of subtractive plasticity. 'Use & Mention' offers a broad selection of current collage-related activity. It includes works on paper, text, sound and video works, featuring:

Shahin Afrassiabi, Jesse Ash, Diann Bauer, Simon Bedwell, Vanessa Billy, Juan Bolivar, Adam Burton, Tiago Carniero da Cunha, John Chilver, Kim Coleman & Jenny Hogarthm Stuart Cumberland, Hans-Christian Dany, Annabel Frearson, Freee, Babak Ghazi, Ghosts Eat Mirrors, Jeremy Glogan, Luke Gottelier, Thomas Gruenfeld, Gerard Hemsworth, Yuichi Higashionna, Emma Holmes, Gareth Jones, Kerstin Kartscher, Pil and Galia Kollectiv, Brighid Lowe, Goshka Macuga, Ellen Makh, Daniel Pettitt, Gunter Reski, Martha Rosler, Michael Schultze, Heidi Sill, DJ Simpson, Jack Strange, Michael Stubbs, John Timberlake, Erika Verzutti, Yonatan Vinitsky, Carla Wright.
Address: University of Greenwich, Queen Anne Court, Park Row, London, SE10 9LS

Transport Cutty Sark DLR

Telephone: 020 8331 8988
email: slg@gre.ac.uk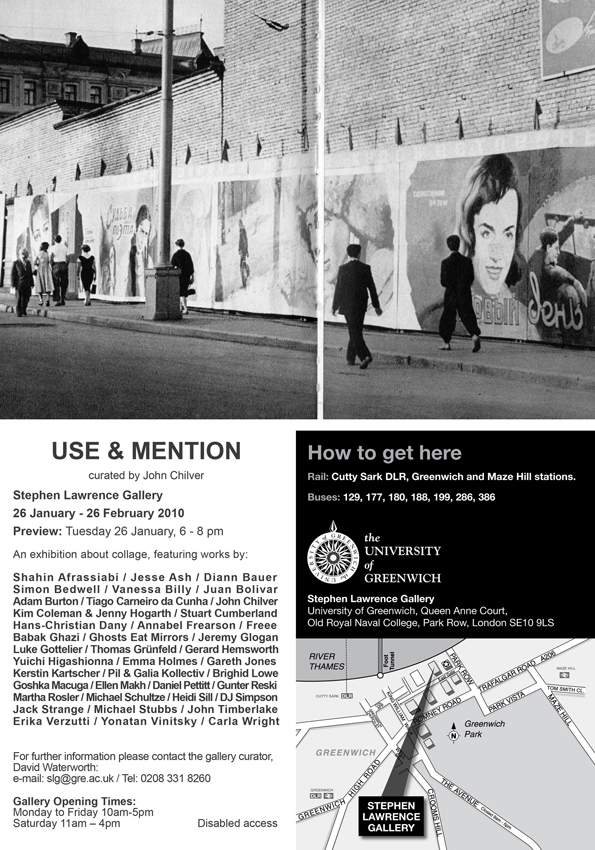 News from 2009 is archived here.

News from 2008 is archived here.
News from 2007 is archived here.
News from 2006 is archived here.
News from 2005 is archived here.