20.5.19 Don't forget to register to vote for your favourite band at EuroNoize, this Thursday at the Scala.
Get tickets here: https://dice.fm/event/xqeva-euronoize-23rd-may-scala-london-tickets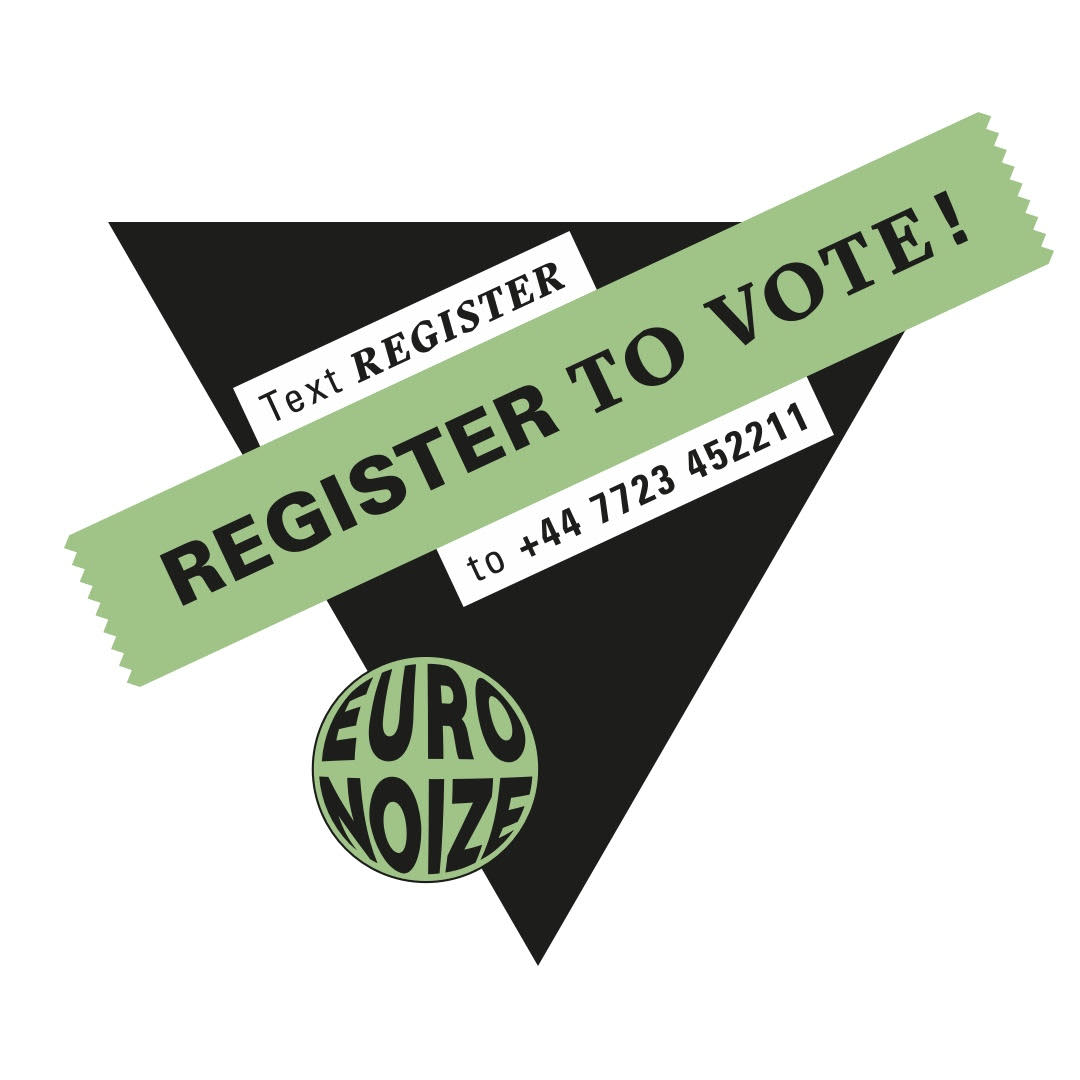 16.3.19 Tickets are now on sale for EuroNoize live on 23.5.19 at The Scala London! Get them here: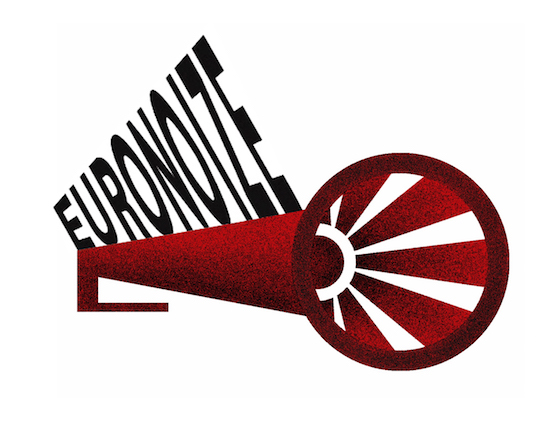 Date: 23.5.19
Venue: The Scala, London
https://scala.co.uk/
EuroNoize is a live music event modelled on the Eurovision song contest, but featuring a bizarre cast of DiY, alternative and underground subpop bands. Taking place on May 23rd 2019 at the Scala, it features musicians from across Europe who will perform one new song in front of a live audience. The event will also be streamed live online so you can cast your vote from afar for your favourite performance of the evening in case you can't make it. EuroNoize is a celebration of the obscure, the niche and the uncategorizable, music that runs deeper than national borders. It represents the secret international fellowship of punx and weirdos stretching from Russia to Ireland.
Lineup:

Asian Women on the Telephone (Russia)
https://asianwomenonthetelephone.bandcamp.com/

Sissy (Ireland)
https://sissydublin.bandcamp.com/
Hassan k (France)
https://hassank.bandcamp.com/
Felix Kubin (Germany)
http://www.felixkubin.com/

Winny Puh (Estonia)
https://en.wikipedia.org/wiki/Winny_Puhh

Tab Ularasa (Italy)
https://tab-ularasa.bandcamp.com/

Golden Core (Norway)
https://goldencore.bandcamp.com/
The Callas (Greece)
http://thecallas.com/

E.P.P.! (Serbia)
https://eppepp.bandcamp.com/

Maraudeur (Switzerland)
https://maraudeur.bandcamp.com/
Johnny the Horse (Czech Republic) - tbc
https://johnnythehorse.bandcamp.com/
Presenters:
Ruby Waters (a.k.a. Andrew Milk/Shopping)
https://www.instagram.com/rubyh2o/

Kay Isgay (Homosexual Death Drive)
http://www.charlottecooper.net/homosexualdeathdrive/
Curators: Pil and Galia Kollectiv
14.2.19 We are showing some work in this exhibition in Oxford, opening next week:
The Sleepless Alliance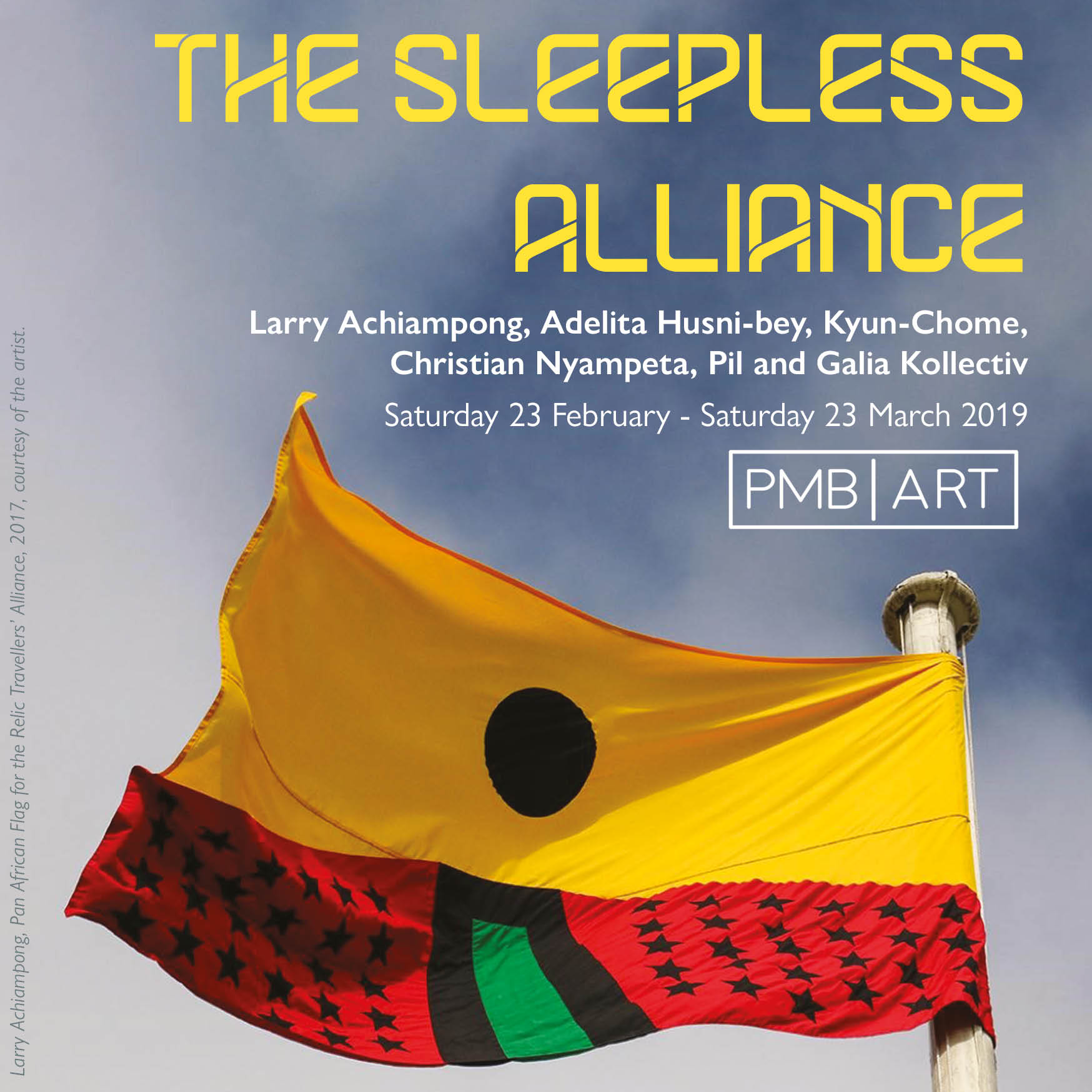 Saturday 23 February - Saturday 23 March 2019
Thursdays (until 7 March) 2 - 4pm
Fridays 2 - 4pm
Saturdays 12 - 4pm
5 Brewer Street
Oxford
OX1 1QN
Please enter through 5 Brewer Street

Opening Preview Evening:
Friday 22 February 6 - 8pm entrance via Pembroke Square
All are welcome but space is limited so please RSVP to jcr.artfund@pmb.ox.ac.uk
For the Preview Evening please enter through the Porter's Lodge, Pembroke Square.
Larry Achiampong, Adelita Husni-bey, Kyun-Chome, Christian Nyampeta, Pil and Galia Kollectiv
The exhibition The Sleepless Alliance resists the parasomniac dystopias of current political genealogies, as an exercise of non-fiction. Taking the position of the tangible dreamer, invited artists experiment with producing concrete future imaginaries, through fabulation, improvisation and resilient commonality. The works on display reflect on the potentiality of an intermission in present social order opening up the possibility for different states of awareness to enact new ways of living together. As tactical catalysts for articulating possible futures, the artworks presented engineer social relationships that aim to challenge the present political malaise and propose collective insurgence. Inciting new imaginary alliances and proposed wakefulness, the exhibition agitates for radical re-composition of existing relations, as it repeats the mantra - the future is not given.

Curated by Jason Waite, Margarida Mendes and Kenji Kubota. The Sleepless Alliance is part of the ongoing project Art for the Next Decade developed by Kenji Kubota Art Office with support of Arts Council Tokyo Project and interviews developed in collaboration with an advisory committee from Pembroke JCR.
https://www.pembrokejcrart.org/events
News from 2018 is archived here.
News from 2017 is archived here.
News from 2016 is archived here.
News from 2015 is archived here.
News from 2014 is archived here.
News from 2013 is archived here.
News from 2012 is archived here.
News from 2011 is archived here
News from 2010 is archived here
News from 2009 is archived here.

News from 2008 is archived here.
News from 2007 is archived here.
News from 2006 is archived here.
News from 2005 is archived here.