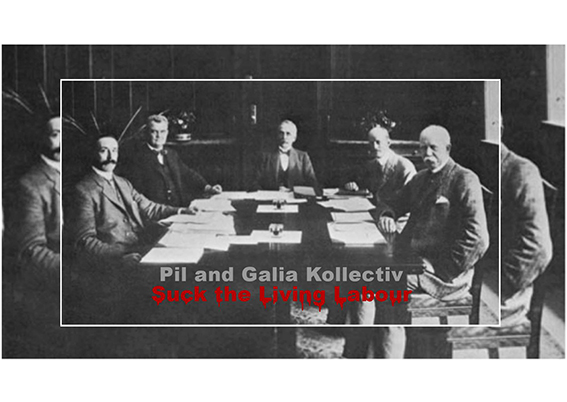 Capital is dead labor, which, vampire-like, lives only by sucking living labour - Karl Marx
The project, commissioned by Ort, Birmingham, explores geriatric vampirism. Austerity measures have indebted the young and the old through the privatisation of education and health. These age groups have been thrown into a relationship of mutual dependency and conflicting interests.
As well as a new film, the exhibition features six videos that have been outsourced using the services of sellers on the website Fiverr, 'a place for people to share things they're willing to do for $5'. Interrogating the means of production and the meaning of work under post-Fordism, the Suck the Living Labour extends Marx's metaphor, comparing Capital to a vampiric force that thirsts for infinite surplus.