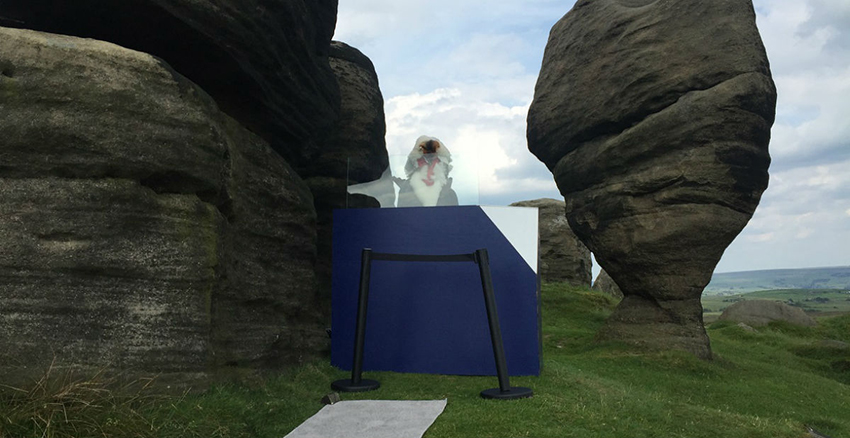 The Naughton Gallery presents The Immigrants, a solo exhibition of new work by Pil and Galia Kollectiv. Through a series of small actions undertaken by costumed performers in different locations across the UK, an installation of filmed vignettes posits the futility of the border as a means of demarcating boundaries of identity, power and resources in an age of global capital flows, migrant labour forces, and environmental destruction that does not stop at abstract lines on a map.
Masks drawn from sources as diverse as Romanian folklore and riot police spit masks, combined with props suggesting checkpoints and rafts, invert the hierarchies of border guards and asylum seekers, refugees in boats and Brexit flotillas. The installation leads the viewer through a physical checkpoint to a short narrative film about the bio-political control of a plague village.
Read the accompanying essay here.