12/12/05 Kiosk XII - Modes of Multiplication: "Printing Matters!", featuring the DaDaDa:Strategies Against Marketecture catalogue magazine and CD, is showing at the ICA, from 17 December 2005 to 15 January 2006 at Lower Gallery 12 Carlton House Terrace London, SW1Y 5AH Telephone 020 7766 1430. The private view is held on 16 December 2005 6 to 9 pm. Press release and image here.
21/11/05 Purescreen, featuring Kustom Kar Inferno, will be screened at the Radiator Festival, Broadway Screen 2 Sun 4 Dec 8.15pm £5.50 (£4.20 concessions), Trampoline, Broadway 14-18 Broad St, Nottingham NG1 3AL.



20/11/05 Kustom Kar Inferno will be screened at Exploding Cinema, FRIDAY 2nd DECEMBER 2005 The Hatcham Social Club 369 Queen's road New Cross London SE14 Tube: New Cross Gate Buses: 36, 171, 53 Doors 7.30pm £4 entry (no concs).



15/11/05 New images from the performance Friction (Concept=Material=Work) at Dash, 291 Gallery, 29/10/05, here.
11/11/05 Upcoming show in Manchester:
MILL-WORKERS Will Have Done

James Street
Manchester M3 5HW

Phone: 07944 695916
Email: office@mill-workers.org
Exhibition preview 6-8pm Friday 18/11/05, all welcome.
See http://www.mill-workers.org/find.htm for map.

Dates: 19/11/05 – 17/12/05 (preview date 18/11/05 6-8pm)
Times: Fri-Sun 12-6pm (other times by appointment)

FREE ENTRY – ACCESSIBLILTY LIMITED BY STAIRS PLEASE CALL AHEAD.

The second MILL-WORKERS exhibition, Will Have Done, presents works across the idea of the organo-technological aesthetic by Manchester based Simon Blackmore, the London partnership Pil and Galia Kollectiv and the musician Four Tet. The works presented examine an environment where post-mechanisation is used to mimic natural forms and the interaction between the human and non-human world.

These works present a critique of, and alternative to, the retreat into ersatz nature/cultural heritage as a way of compensating for the disenchantment brought about by advanced technology. This is driven by a combination of futurology and nostalgia as seemingly defunct social forms and methodologies are presented using hi-tech and experimental techniques. Aspects of artificial intelligence and the ambiguous relationship between the human and both the alienation fostered by both technology and the increasing disengagement from the natural world in Western civilisation are examined. The view of the humanity presented here is uncertain in its relation to both our creations and our environment but it certainly suggests that any hope for our future lies in the more playful aspects of human nature.
More info here.
Also, Video screenings at The Residence:
POST
Curated by Lee Cavaliere

FIRST POST:
Fri. Nov. 11, 8pm - 10pm, doors open at 7pm.
Pay what you can!

SECOND POST:
Sat. Nov. 12, 6pm - 8pm, doors open at 5pm.
Pay what you can!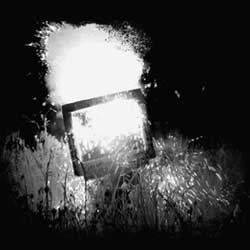 Video art is having a moment. It's the portable eye, the audience in a box, the battery-powered theatre.

POST: is a season of screenings of artists' video that will seek to address and challenge this most prolific form of art. The camera, and the video itself, is among the most portable means of making and showing artworks, and the video artist has a peculiar ability to make conversation with the world while mobile within it...How far and how quickly can a camera run?

POST: will endeavour to break the back of video art, by screening challenging work from a variety of viewpoints, promoting the sky and the drain cover, feeding from contrast and the commonality of difference. It will explore the room to move, the chattiness, noise and the silence of the video art medium today.

Presenting work by: Michael Coombs, Pil and Galia Kollectiv, Lee Cavaliere, Niki Sehmi, Daniel Bevan, Kate Kingston, Eleanor Lawler, Dani Marti, Biljana Jankovic, Nenad Kostic, Christopher JD, Carla Simoriah Scott, Edgar Oliveira

----------------------------------------------------

Upcoming...

PURESCREEN

Fri. Nov. 18, 8pm - 10pm, doors open at 7pm.
Pay what you can!

Sat. Nov. 19, 6pm - 8pm, doors open at 5pm.
Pay what you can!

The Residence, 168A Victoria Park Road, London, E9 7HD

The Residence is pleased to import two evenings of Castlefield Gallery's regular screening event for artist's film and video: Purescreen. The programme provides a platform for outstanding recent work and aims to support new and emerging practitioners and curators. Following a recent ACE award, Purescreen presents these concise listings of information to help create, promote and develop artist's film and video. With special thanks to artist Dave Griffiths.

Following its success in 2003, PureScreen's heady mix of visual styles, challenging content and eclectic influences has gone from strength to strength. Work is presented single-screen, in a gallery context, to a dedicated audience of enthusiasts and practitioners. The early-evening events are an ideal networking forum. In addition, Purescreen distributes touring programmes to partner venues, and will provide a resource for other organisations involved in contemporary moving-image practice.

Purescreen Playlist

(Friday)

1. Steven Ball - The Defenstrascope 2003 5'46"
2. Beagles & Ramsey - Dead of Night 2003 5'26"
3. Charlotte Bernstein - Untitled 2003 1'
4. Sarah Carne - You in Love? You Gonna Be 2002 2"
5. The Cartwright Brothers The Heap 3'
6. Lee Cavaliere Poet Sightings 2003 2'50"
7. Gillian Dyson After Pain and Panic 2001 3'
8. Stephen Gray - Space Soldiers Conquer the Universe 2003 5' 15"
9. Dave Griffiths & Nick Jordan - Roused By Epilepsy 2003 4'
10. Riccardo Iacono Fuzzy Lover 2003 2' 10"
11. Karin Kihlberg This Is Not About Sexuality 2003 7' 48"
12. Oliver Lamb - The Real Charlie Cheese & His Pigeon Spectacle 2003 6'
13. Elizabeth McAlpine - The film footage missed by the viewer through blinking while watching the feature film 'Don't Look Now'. 2003 7'15"
14. Pil and Galia Kollectiv - Kustom Kar Inferno 2003 4' 45"
15. Paul Rooney - I Am Not Going To America, An Audio Guide For Any Chair Lift. 2002 7'
16. Erica Scourti - Trailer Truths I 2004 1'55"
17. Graeme Stonehouse The Nelson Riddle 2002 10'

And finally, new work featured in Wideshut Magazine, available at Castlefield Gallery, as well as online and at Waterstones, Borders and selected galleries and bookstores.



01/11/05 The Drawing Show, featuring some sketches at Shangri La Tattoo Parlour, 52 Kingsland Rd., E2 8DP (nearest tube Old St.). Private view on Tuesday 8th of November, from 18:00 to 21:00. Invite here.
27/10/05 Two events at the 291 Gallery this weekend, as part of Dash:
BEDFELLOWS
FRIDAY 28 OCTOBER Doors 7.30pm FREE (no booking required) 291 GALLERY 291 Hackney Road, London E2 8NA
Experimental and contemporary film, video and music tackling Jewish issues in brave new ways. Curated by Josephine Burton, Avi Pitchon and Charlie Phillips this is your chance to become familiar with the emerging trailblazers of moving image. Featuring: Anat Ben David, Tamy Ben-Tor, Keren Cytter, Lior Danzig, Yael Efrati, Amit Epstein, Ido Fluk, Pearl Gluck & Leon Grodsky, Adam Kossoff, Lily Markiewicz, Diane Nerwen, Ruth Novaczek, Uriel Orlow, Pil & Galia Kollectiv, Liyeaure Shamriz, Tai Shani, Joshua Simon, Rona Yefman and Naama Yuria.
THE RETURN
SATURDAY 29 OCTOBER Doors 7.30pm FREE (no booking required) 291 GALLERY 291 Hackney Road, London E2 8NA
A cabaret of live music, art and performance curated by Anat Ben-David (Wired Women and Chicks on Speed). An irreverent blurring of high and low, art and entertainment, homage and parody, and re-appropriation that will sweep 291 off its feet. Featuring: Anat Ben-David, Marissa Carnesky, Pollyanna Frank (Tel-Aviv), Alon Ramat, Spinster Sister (Tel-Aviv/Berlin), Siegelhead (Berlin), Pil & Galia Kollectiv, Tai Shani, Vered Dror (Tel-Aviv) and Daphna Attias & Yaniv Friedel. DJs Avi Pitchon and Jet.

For more information visit www.dasharts.org.uk
02/10/05 Elvisburgers A-Go-Go will be shown at Escape Bar and Art, 214 - 216 Railton Road Herne Hill London SE24 OJT Tel: 020 7737 0333 from 4th of October till the 25th of October. The privat view is on 11/10/05, screening start at 20:00, see flyer here.
Also coming up is an exhibition with Stella Capes at the Byam Shaw School of Art, opening on the 13/10/05 and running from the 11th to the 15th of October, see flyer here.
12/09/05 Kollectiv DJ set at The Tea Building, 56 Shoreditch High Street, London, E1 on 24th September. Live - Bishi, No Bra, Junkplanet, DJs - Pil & Galia Kollectiv, Max Tundra + more (tbc).
18/08/05 New pictures from Turn to the Left here.
26/07/05 Kustom Kar Inferno will be screened at SV05 at Studio Voltaire, 1a Nelson's Row, London SW4 7JR, exhibition opens on the 4th of August and continues till the 11th of September.
13/07/05 New date for Turn to the Left, an artists' fashion show featuring a catwalk show, live bands and fashion film screenings. The event will now take place at the 291 Gallery, 291 Hackney Road, on Saturday, the 13th of August, at 20:00. Curated by Pil and Galia Kollectiv and Jessica Broas, artists include: Sarah Baker, Diann Bauer, Jessica Broas, Castoff Knitters, Chicks on Speed, Kate Forbes, Juri Hashimoto, Pil and Galia Kollectiv, David Mabb, Sophie Macorquodale, Emily McMehen, Gail Pickering, Pam Richardson, Bettina Schroeder, Tai Shani, Heidi Stokes, and Tatty Devine. Live music from: Anat Ben-David, Bishi, The Lazy Ones, Tits of Death and The Vichy Government. DJs: Jet and Suhail Malik. Directions and map here.
12/05/05 New work at group show of contemporary Israeli art, Drawing the Lines, opens on the 17th of May at the West London Synagogue, 33 Seymour Place, Upper Berkley st., London W1H 5AU. Details are here.
05/05/05 Upcoming group exhibition Diamonds For Workers at Kate MacGarry (95-97 Redchurch Street London E2 7DJ) with: Anat Ben-David & Jet, Josh Blackwell, Chicks on Speed, Alexandre Petlura, Pil & Galia Kollectiv, Francis Upritchard & Karl Fritsch 3 June - 10 July 2005 (PV June 2).
01/04/05 A Kollectiv art stall will be featured in next weekend's second annual Fleamarket event at the temporary contemporary gallery. More details here.
29/03/05 Kollectiv DJ/VJ set at Tate Britain, 01/04/2005, from 18:30, followed by live performances by Anat Ben-David and No Bra.
15/03/05 New film collaboration The Slow Ones
"The Slow Ones is a haunting portrait of a pretty, but voyeuristic boy who's looking for electronic intimacy-at-a-distance in London - a fast track to love in his slow post-college years. The Slow Ones (Video, 4 minutes., Text: Amy Prior/Sound: Capitol K/Film: Pil and Galia Kollectiv), is a collaboration between writer Amy Prior, musician Capitol K and Pil and Galia Kollectiv. Capitol K is a London-based musician who collages together dictaphoned urban field recordings and fuses them with electronic and acoustic sound (guitar/Arabic lute), vocals, text fragments and a pop sensibility. Amy Prior is a London-based writer. Her critically-acclaimed anthologies are published in the U.K. and U.S. and her stories are published in British and American anthologies and journals.
Screenings in 2005 San Francisco: The Hemlock, London: The Spitz, Commercial St, London E1, Wed 20th April 2005 (Plus a special live performance by cult musician, ex-librarian Simon Bookish, DJ: Frances May Morgan (editor of music magazine Plan B/Resonance FM) and short city films).
07/03/05 Kollectiv videos are now available to see at the video lounge of the South London Gallery
and at the Prenelle Gallery, as part of the Island Art Film & Video festival (10.3 - 24.3).
The DaDaDa:Strategies Against Marketecture catalogue magazine and CD will be on show at
Kiosk XII - Modes of Multiplication: "Printing Matters!" Witte de With, Rotterdam 31 March - 17 April 2005
22/02/05 New Kollectiv Website Launched!